Homemade soft cinnamon rolls have a soft, fluffy texture with a rich buttery flavor. The combination of warm spices, sugar, and dough creates a delicious and indulgent treat that is both comforting and satisfying.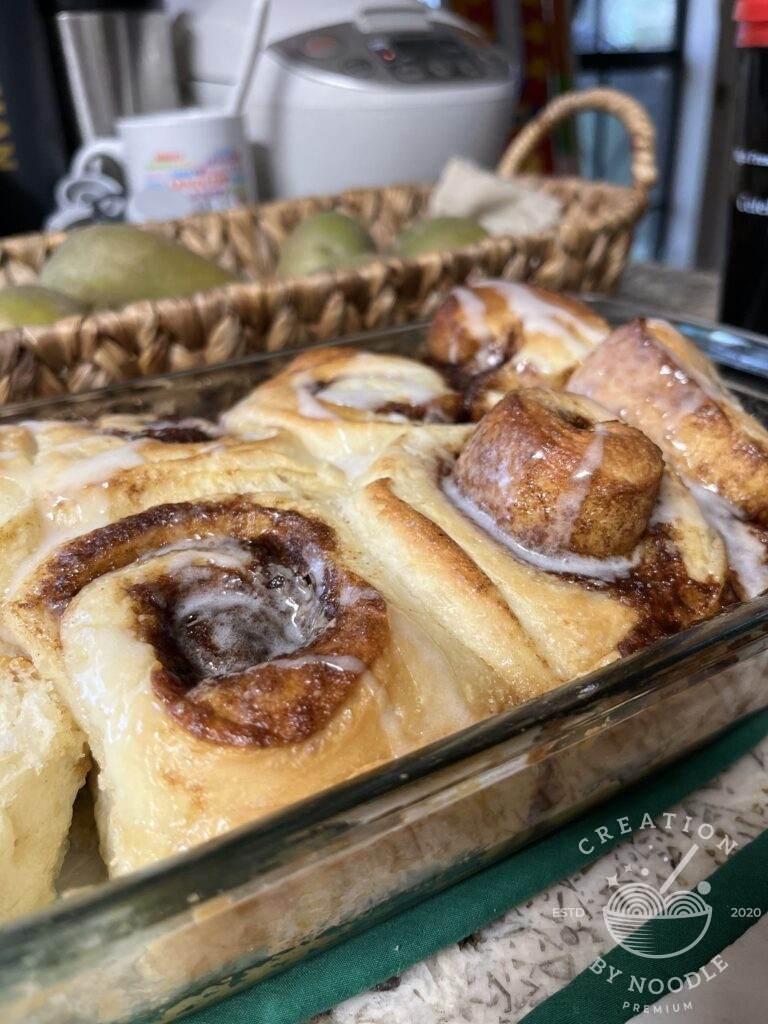 For the softest, richest, gooiest rolls, heavy cream is essential. A generous dollop of heavy cream not only adds richness, it also helps create a gooey, caramelized layer on the bottom of the pan when baked. The sweet cinnamon filling and gooey icing on top add a warm and comforting taste, making them a popular breakfast pastry.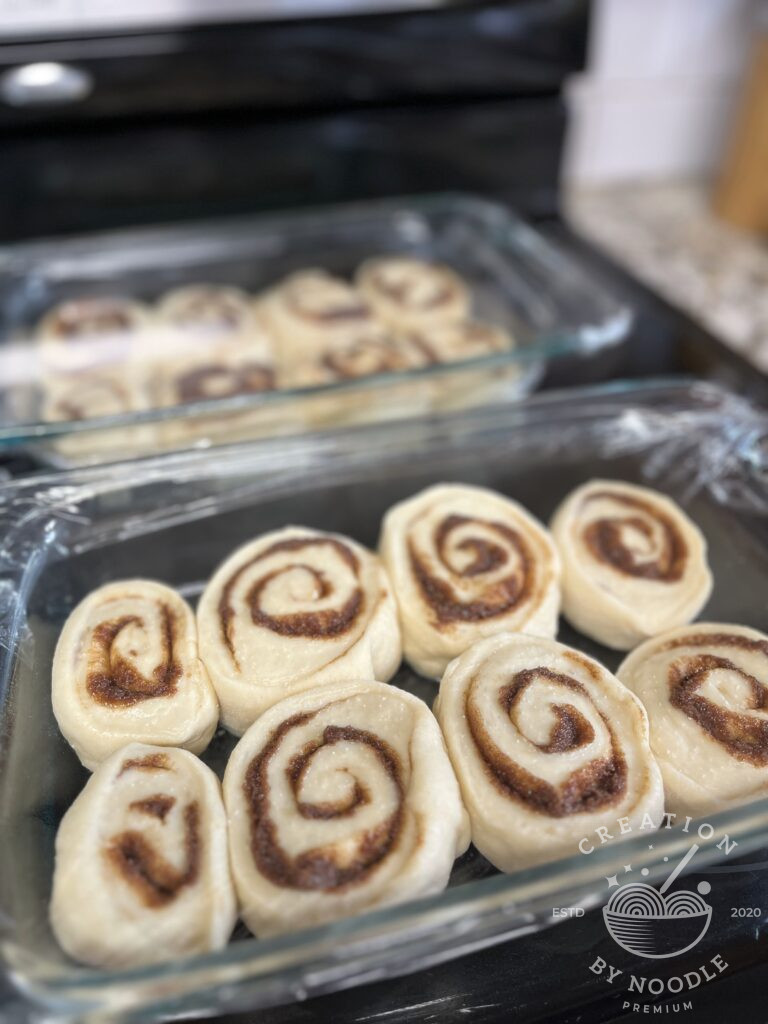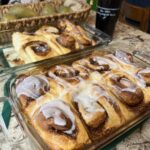 Print Recipe
Homemade Cinnamon Rolls
Cinnamon rolls made from scratch are the most delicious! For instance, the dough for homemade cinnamon rolls is prepared with warm milk and melted butter, adding a unique flavor and texture that you just can't get from store-bought rolls. It's time to make yummy cinnamon buns. With a sprinkle of cinnamon, brown sugar, and raisins, these cinnamon rolls can be taken to the next level, creating a scrumptious treat that's sure to please the whole family.There's nothing better than homemade yeast rolls.
Ingredients
Dough
1

cup

milk

1

large

egg

⅓

cup

butter

1

tablespoon

tangzhong

4 ½

cups

bread flour

½

cup

sugar

1

teaspoon

salt

2 ½

teaspoons

instand dry yeast

I use LeSaffre Saf-Instant Yeast, Gold.
Filling
½

cup

butter

Softened

1

cup

brown sugar

2

tablespoons

cinnamon

½

cup

heavy cream

add over the risen rolls before baking
Icing
2

cup

confectioners' sugar

1

pinch

salt

2

tablespoons

butter

Softened

1/2

spoon

vanilla extract

2

tablespoons

heavy cream
Instructions
Precisely measure the ingredients and add them into the Zojirushi BB-PAC20 baking pan by the order wet to dry.

Select regular dough course. After the course completes, leave the dough inside the pan for raising for at lease 30 mins or until 80% full.

Assemble the cinnamon filling and set aside. Mix together soft butter, brown sugar, and cinnamon in a medium bowl.

Prepare a lightly floured mat. Remove the dough gently and place it on the mat.

The dough should be rolled out into a rectangle about 24×15 inches.

Spread the filling on the rolled-out dough.

Starting with a long edge, roll the dough into a log.

Cut into 16 slices and place into 2 Pyrex 7×11 baking pan.

Plastic wrap the baking pan and allow the rolls to rise for 30 mins or until double.

Preheat the oven to 375 degrees.

Pour over the room temprature heavy cream over the top of risen rolls.

Bake at 375 degrees for 20 minutes or until golden brown, 

Spread the frosting over the rolls while it is still hot.

Serve the rolls warm. Store completely cool rolls for several days at room temperature. While reheating the rolls, you can use a microwave for 30 seconds per roll.
Notes
https://www.kingarthurbaking.com/blog/2018/03/26/introduction-to-tangzhong
https://youtu.be/b4JSNFqkemA
What I use to Make Cinnamon Rolls
Bread Machine: Zojirushi BB-PAC20 Home Bakery Breadmaker
Yeast: LeSaffre Saf-Instant Yeast, Gold, 1 Pound
Baking Pan: Pyrex Glass Bakeware Dishes 7×11
Reference: tastesoflizzyt.com